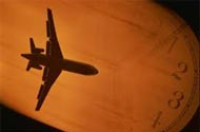 By business visits, companies can build and reinforce relationships with co-operation partners and decision-makers in their target cities, as well as generating intuitionistic from business culture and estimate target market. Also good to help understand background of quasi-partner.
BID offers a range of services designed to facilitate company visits and fact-finding trips to China. We will tailor the schedule based on your business needs, with the aim of maximizing your results in the limited time you are in-country.
Whether you are visiting the market for the first time, or a seasoned traveller to the region, BIDis happy do the following on your behalf, to take the hassle out of arranging your next trip to China:
Provide general market information and briefings prior to your visit;
Identify potential customers, suppliers and partners;
Make travel and logistical arrangements;
Arrange business meetings;
Provide language training, interpreting and translation services;
Arrange orientation and sightseeing activities.
In addition, BID will help you with any follow-up communications to keep your leads hot while you travel on to other markets, or catch up with your workload back at home.
BID also provide consultancy services to take care your visitor from China. We will plan especially scheduling program for your Chinese VIP. Help you become a successful host and to gain the cooperation.
For more information about how BID can help with your next visit, please Contact Us.
Visit our Visit Services Case Studies link to read about BID's experience in arranging market visits for clients.