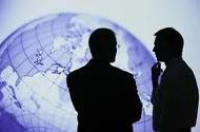 Beijing Huaxia Jiangxun International Trading Co., Ltd. is our wholly-owned holding company in China. We will provide you with good services on the China Import and Export Trade.






Import and Export Services
Our Advantage: import and export right, agent for customs clearance;
Our Advantage: agent for export declaration, quarantine application and international payment;
Others: Agent for permits and licenses application, such as F/A, C/O and etc.;
Others: Handle emergency cases.